Fast Heating in 3 seconds
Enjoy the luxury of warmth in 3 seconds with our 7.4V heating module with 3M-filled Material that provide 1.5 times warmer for your hands.
Temperate Control
Providing accurate temperature control , easily monitored and adjusted temperature with digital display that featuring 3 tiers of temperature option.
Long Lasting Warmth
You can remain connected for up to 14 hours without fear of running out of power with our UL-certified safe 5000Mah power bank.
3M™ Thinsulate
This unique insulation allows warmer bag to provide 1.5 times the warmth of goose down for the ultimate cozy experience
Stylish Convenient Design
It can be worn around the neck, over the shoulder, as a messenger bag, or around the waist.
Easy to Carry
This unique design provides a variety of methods to wear it so that you can find the most comfortable way to carry it.
Functional Storage
This utility bag has ample compartments that allow for organized packing of your belongings.
Outdoor Expansion
It has a unique design that enables you to clip and hang small items, as well as M-0-l-l-E expansion that provides convenient carrying.
Fully Enjoy Mobile Fun From Outdoor
Keep your mobile inside of muff will prevent losing battery life rapidly due to low temperatures, you can directly use the elastic rope to adjust the angel you prefer, your phone can stay charged while watching videos, watch footage captured by drone and playing games playing games on-the go!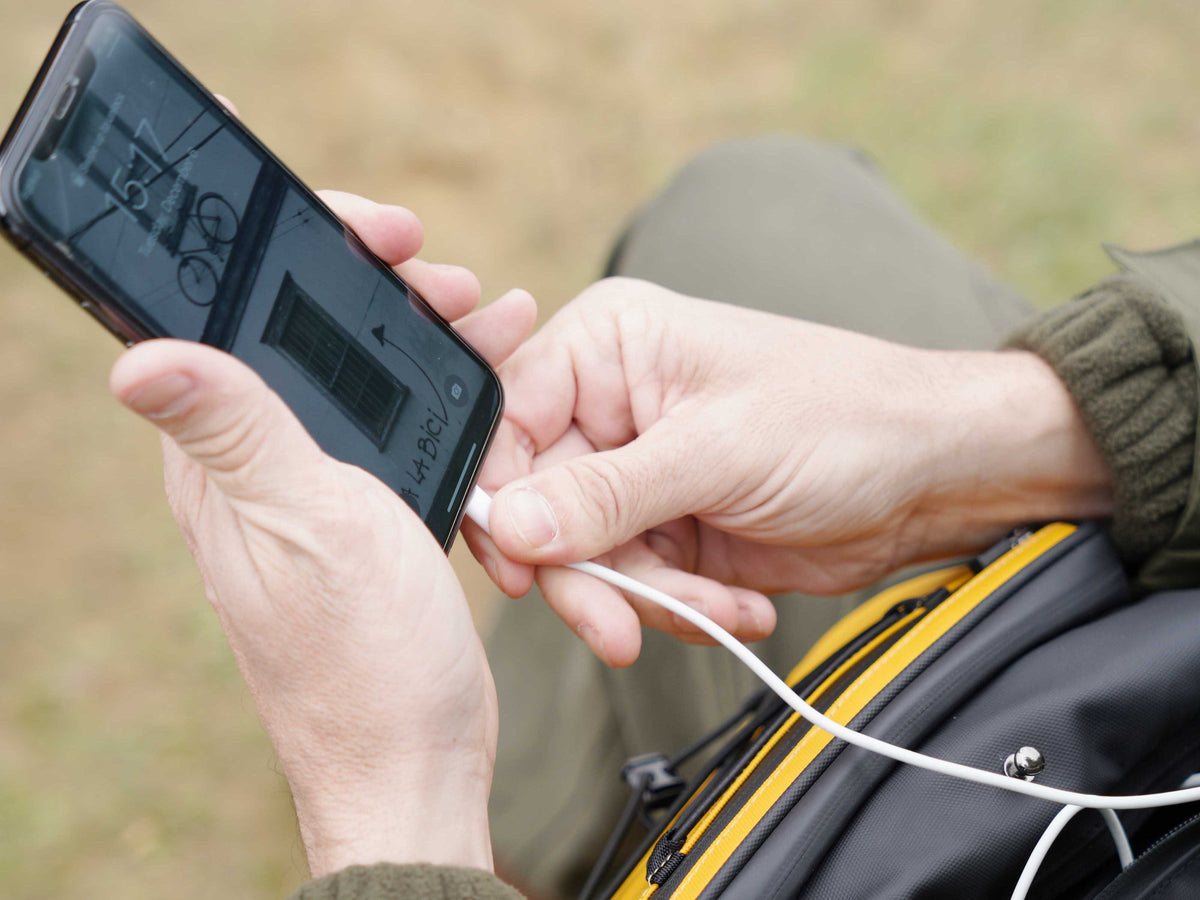 Mobile Recharge
It has a built-in pocket or compartment where you can place your phone, and it's equipped with a charging port that allows you to connect your phone to a power source.
Water Proof
Our zipper and tarp inter-layer is made from durable waterproof material ensuring that your devices are protected from rain, snow, or other liquids.
Reflective Strip
The reflective strip on this hand warmer muff is a great safety feature that can help you stay visible and safe when you're out and about in low-light conditions.